overflow and warning pipe correct installation
The importance of correctly plumbing the water tank warning pipe and overflow correctly
Warning pipes and overflows that are not plumbed correctly can lead to thousands of euro worth of water damage to buildings. Failure to plumb the warning pipe to a monitored area may lead to faults going undetected for long periods.
The role of the warning pipe is to alert personnel of rising water levels in the water storage tank, indicating a fault or malfunction with the inlet or other connections.
If undetected, water levels will continue to rise and exit the tank through the water tank overflow. It is vital that the overflow is correctly piped to a gully or bunded area to accommodate overflow water and avoid flooding, water damage, and possible costly repairs.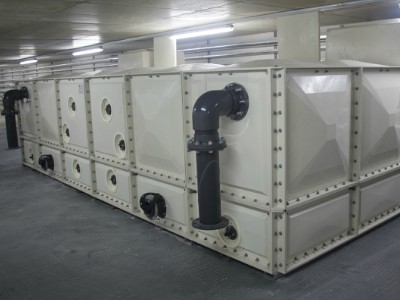 WRAS warning pipe and overflow guidelines
'Warning pipe' means an overflow pipe with its inlet located in the cistern at such a height that it will start to flow before the main overflow operates and with its outlet located in a position where the discharge of water can be readily seen.
Wherever possible warning pipes should discharge outside a building, however where this is not practicable owing to the design of the building, they may be discharged internally provided the discharge is conspicuous. View the WRAS regulation guide for examples of acceptable arrangements for the discharge of the warning/overflow pipe.
Recommended reading & installation guidelines
Extensive industry experience, manufacturing since 1973.
Tricel manufacture deliver & install cold water storage tanks across a wide range of industry sectors throughout Ireland & the UK. Tricel also provide import/export services for our international clients. Tricel has been Manufacturing water tanks since 1973, and are made from Glass Reinforced Plastics (GRP). This top quality material offers outstanding capabilities including long life, durability and is a cost-effective solution for water storage even in the harshest environments. Cold water storage is available for both potable and non-potable applications.
GRP Water Storage Tank Installations