All you need to know about sectional water tanks
Sectional water tanks are an increasingly sought after water storage solution for residential properties and commercial businesses that need a secure way to store large amounts of water. 
They offer a wide range of benefits when compared to other solutions such as traditional concrete tanks. These benefits include but are not limited to durability and easy installation. Furthermore, sectional water tanks including those we manufacture at Tricel, require zero maintenance. This provides customers with a long-term solution for their water storage needs. This article will cover everything you need to know about sectional tanks.
What are Sectional Water Tanks?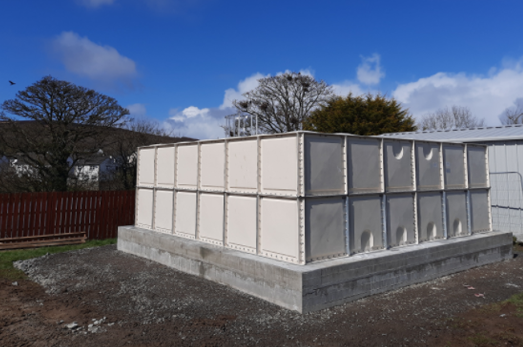 A sectional water tank, also known as a modular tank is a large container or reservoir used to store a large quantity of water. It is made up of several interlocking panels that can be swiftly assembled on-site without the need for special, hard to acquire equipment or heavy machinery. Additionally, sectional tanks are usually made of high quality, durable materials including our GRP manufactured sectional tanks manufactured here at Tricel. Our water tanks are ISO 9001 accredited meaning they are of the highest quality.
Sectional water tanks can be built to any size or shape depending on the client's specifications. Their modular design makes them simple to install and maintain. The tank size depends on the needs and type of tank customers are looking for. We offer a selection of sectional tanks from externally flanged base tanks to true totally internally flanged tanks (True TIFF). Standard and custom designed tanks are available on request. They can be set up to meet a wide range of capacity requirements ranging from 1000 litres to over 4 million litres of water storage.
Benefits of Sectional Tanks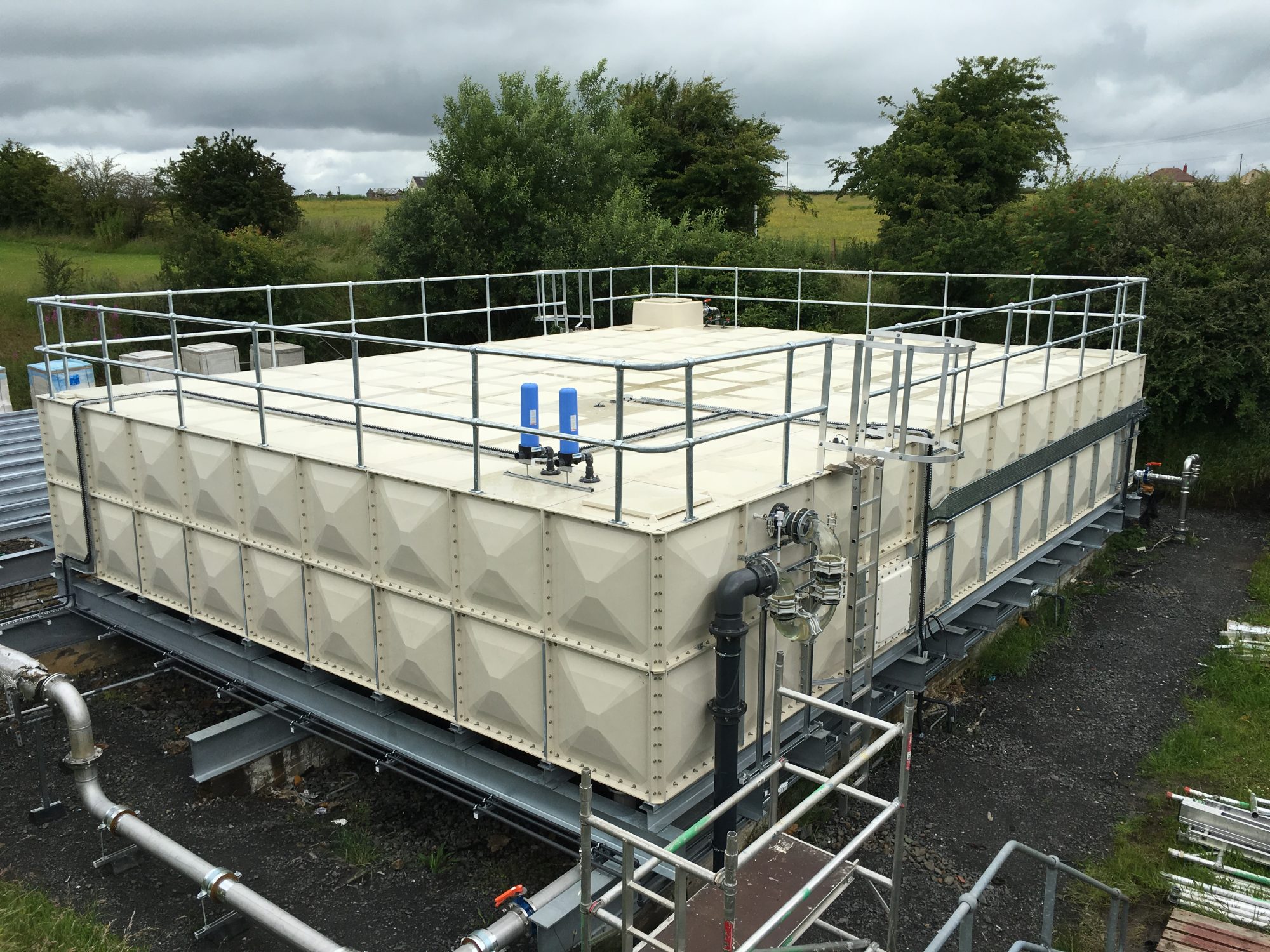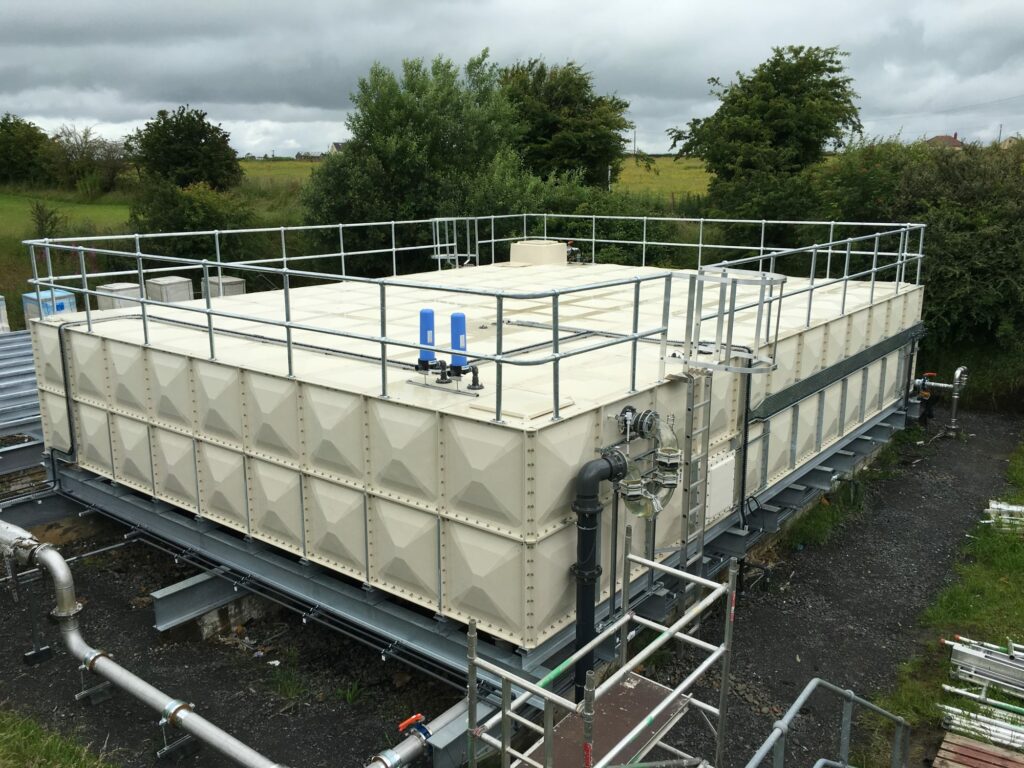 Cost-Efficiency – compared to concrete tanks, sectional water tanks offer significant cost savings as constructing them is not energy-intensive. They are made up of smaller components, require less labor and there is no need for heavy equipment during installation.
Easy Installation – the modular design of sectional tanks allows for a simpler installation process because they can be configured to fit almost any space. This makes them ideal for remote locations where access to construction equipment may be limited. The only requirement is a flat surface area.
Maintenance – the design and material used to construct sectional water tanks means that there is virtually zero maintenance required.
Durability – these sectional tanks are made to last and our range of GRP sectional water tanks are no exception. Tricel has 50 years of experience delivering the highest quality water storage tanks. These tanks are widely recognized as the most reliable long-term solution for safely storing water.
There is an increasing demand for water storage tanks that function optimally, are cost effective and can ensure safety. Sectional water tanks may be the ideal solution for your needs as installing them provides numerous benefits for property and business owners alike. They're extremely durable and built to last for decades with minimal maintenance required. Combined with their simple setup and proven reliability, it's no surprise to see why many people decide to go for sectional tanks for their storage requirements.