Fire Sprinkler Tanks for All Applications
At Tricel, we handle every aspect of your Fire Sprinkler Tank project in-house. To ensure you get the best possible fit for your requirements, we work with you throughout all stages of conception, tender, approvals, fabrication, procurement, installation, testing, handover, service, and maintenance.
Fire Sprinkler Tanks for All Applications
There are strict regulations regarding fire sprinkler tanks because of the dangerous and destructive nature of fire. Correctly designed, installed, and maintained fire sprinkler systems are the key to their effectiveness. Irish and UK Fire Sprinkler Contractors must meet specific requirements to be approved. The provisions ensure that fire sprinkler tanks are designed, installed, and maintained at an acceptable level. While sprinkler systems were developed initially to protect property or equipment, they have been increasingly used as a means of escape for personnel in recent years. Fire Sprinkler Tanks are multifunctional, and they are designed for fire detection, alarm, and suppression of fire. Building occupants' insurers typically request fire protection systems to ensure that the building and contents are protected against fire.
To comply with building and fire regulations, certain systems must be installed to protect individuals, the public, and fire fighters from the risks associated with fire. The term 'enhanced availability' fire sprinkler system should be used with greater precision, but it is more commonly used to refer to 'life safety' sprinkler systems. The system also includes several extra features that reduce the risk of malfunctioning when scheduled maintenance and service are performed.
The robust properties of GRP make it an excellent material for fire sprinkler tanks because they are long-lasting and durable. During maintenance, they require minimal maintenance, meaning the tank does not have to be drained down. Besides being corrosion-resistant, GRP water tanks also possess high strength, need no maintenance, and are lightweight compared to alternative materials. GRP water tanks are also cheaper to produce, install, maintain, and transport than alternative materials. It is possible to split a GRP fire sprinkler tank into two half-capacity tanks for enhanced reliability. As a result, the sprinkler system will always have access to water, even while a tank (or any equipment within it) is being serviced or maintained.
Our team is experienced, reliable, responsible, and responsive to our client's needs, which allows us to provide a single point of contact for all your business needs.
Throughout the fire protection industry (from design code regulations to insurance requirements to new technologies), we are aware of the constant evolution. The best systems are delivered based on the skills and structure we utilize to suit your budget and requirements.
Fire Sprinkler tank options
We usually fit our fire sprinkler tanks with the following ancillaries to ensure optimum performance and compliance with regulations:
An internal GRP ladder for safe tank access.
External aluminium ladder with a safety cage to safely access the man-way cover for maintenance purposes.
Tank overflow and warning pipes.
Self-draining base to co

mpletely drain the tank for maintenance work.

Access manway to allow for testing and maintenance.
Side access hatch.
Additional Extras Available:
Tank Divider

Safety handrails around the perimeter of the tank or manhole.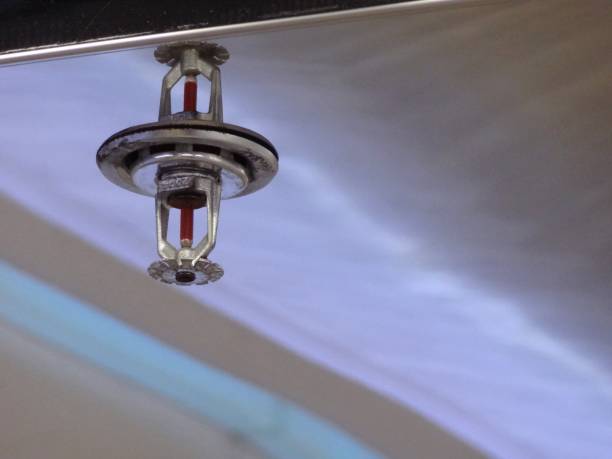 Extensive industry experience, manufacturing since 1973.
Tricel manufacture deliver & install cold water storage tanks across a wide range of industry sectors throughout Ireland & the UK. Tricel also provide import/export services for our international clients. Tricel has been Manufacturing water tanks since 1973, and are made from Glass Reinforced Plastics (GRP). This top quality material offers outstanding capabilities including long life, durability and is a cost-effective solution for water storage even in the harshest environments. Cold water storage is available for both potable and non-potable applications.
GRP Water Storage Tank Installations