Tricel is Ireland's leading water tank supplier, manufacturing sectional and one piece tanks for over 40 years. Tricel manufacture, supply, deliver & install, import/export service is also on hand for our international clients.
For building projects, it is necessary when selecting a water tank supplier for potable water that their tanks have WRAS approval and not just the materials they manufacture the tanks from. At Tricel chose from our  or one piece Water Tank options which are WRAS approved and certified.
All of our certifications are available upon request.
Potable water tank supplier with WRAS approval
Tricel must manufacture potable water tanks to suit the storage of drinking water for human consumption. Tricel manufactures tanks from GRP (Glass reinforced plastic), material that has WRAS (Water regulations advisory scheme) approval. The WRAS approval certificate ensures the Water tank is safe for human consumption and is manufactured in accordance with the required regulations.
The Water Supply (Water Fittings) Regulations 1999 are monitored by all water tank suppliers who also have an obligation to ensure that the regulations are adhered to and enforced.
WRAS is a conformance mark that shows that an item complies with high standards. The approval applies to any fitting in a water tank that will carry or use water from the public mains water supply in Ireland and the UK. It requires that a water fitting should not cause waste, undue consumption or contamination of the water supply and must be 'of an appropriate quality and standard'.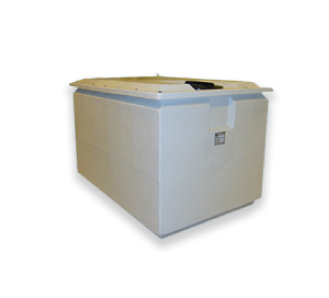 Advantages of GRP water tanks
GRP can be manufactured in a range of shapes and sizes, including L shaped tanks. There are no restrictions to the length or width available and can be manufactured up to four meters high. GRP tanks are pre-insulated using polyurethane foam. Insulation slows down heat loss or gain within the tank. GRP material is ideal for water tanks that need to be weather resistant. The durabile material can withstand highly addressive weather dispite its lightweight properties.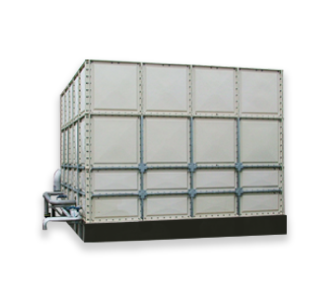 Tricel Water Tank Supplier & Manufacturer
When you buy a GRP potable water storage tank from Tricel, our knowledge and the long industry experience we have gained over four decades enable us to help our customers in every way possible. Our technical knowledge is second to none, and we provide exceptional customer service and aftercare. 
With close to 50 years' experience in the GRP industry, Tricel is in a unique position to offer a range of superior systems to our customers. We are committed to pursuing excellence and are accredited to the quality standard ISO 9001.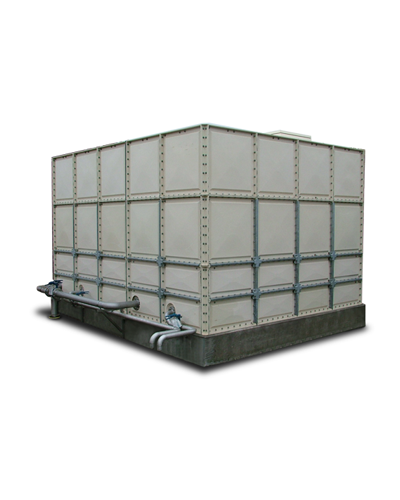 Extensive industry experience, manufacturing since 1973.
Tricel manufacture deliver & install cold water storage tanks across a wide range of industry sectors throughout Ireland & the UK. Tricel also provide import/export services for our international clients. Tricel has been Manufacturing water tanks since 1973, and are made from Glass Reinforced Plastics (GRP). This top quality material offers outstanding capabilities including long life, durability and is a cost-effective solution for water storage even in the harshest environments. Cold water storage is available for both potable and non-potable applications.
GRP Water Storage Tank Installations