Commercial water tanks for sale
Tricel (Killarney) manufacture, deliver and assemble a wide range of domestic and commercial water tanks for sale in Ireland and throughout Europe. Since our Glass Reinforced Plastic (GRP) panels are modular and customisable, we design each tank to our client's specifications.
Irish water is responsible for monitoring drinking water from public supplies and group water schemes. The Environmental Protection Agency (EPA), who carry out audits and produce an annual report, last year found that the quality of the public drinking water supply generally remained high, indicating that most of our water supplies are safe.
IMPORTANCE OF COMMERCIAL POTABLE WATER TANKS
Tricel's Format 30 commercial water tanks fully prevent the risk of legionella developing within the tank. Legionella is a type of bacterium found naturally in freshwater environments, like streams and lakes. It can become a health concern when it grows in human-made building systems, from tanks overheating and freezing too quickly.
Many local authorities, consultants, engineers and contractors specify and use our Format 30 tanks as they slow down the heating and cooling process. Health and safety directives state that water which may be consumed by humans must get stored in a Format 30 insulated tank for compliance.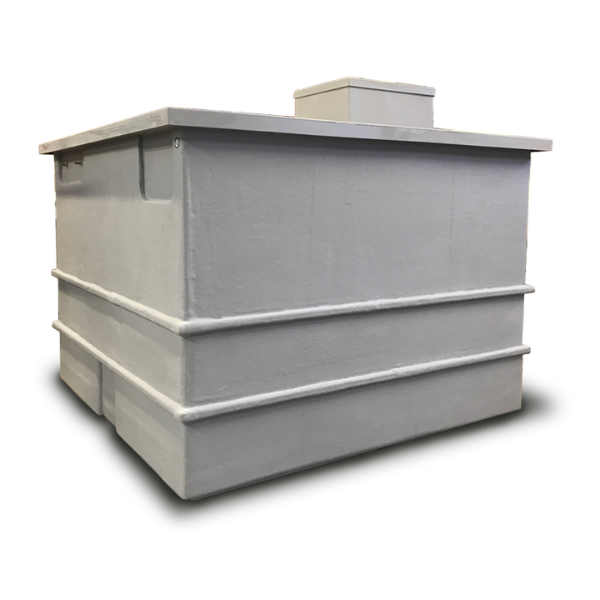 BENEFITS OF INSTALLING A TRICEL COMMERCIAL WATER TANK
By installing a Tricel potable water tank, the Format 30 commercial water tank, you can eliminate many risks. A Format 30 tank includes a heavy insulated cover, screened air vents and overflows. All panels have an insulation thickness of 25mm, which is a requirement for any schools, hospitals or government buildings.
Also available is 50mm insulation, which is a requirement if the water tank gets erected in a warm climate for heat prevention purposes, e.g., Middle East projects.
Dividers are within the water tanks and are necessary for proper cleaning and maintenance. The advantage of this is that half the tank can remain full of water, while the other half is drained down. Doing so allows the building to have a supply of water at all times, even while cleaning and general maintenance is underway.
All commercial water tanks come delivered to site flat packed which is convenient for builders to lift directly onto the roof with a crane. Flat packed water tanks are also an added benefit for all export customers.
COMMERCIAL WATER TANK SIZES
Tricel manufacture and design all commercial water tanks to the highest standards, with sizes available ranging from 1000 litres to 265,000 litres and heights of one to four meters. The range of choice allows the customer to maximise on floor space within a building. With the current cost of building space, this is a huge advantage.
We also manufacture ball valve housings. Meaning that the tank can be plumbed very close to the top, maximising the capacity in the tank. The drop arm ball valve will sit inside the ball valve housing, and the overflow will be on the sidewall of the tank. Internal and external ladders can also come supplied; all external ladders provided with safety cages.
For further information on any of our products or to receive a quotation today, please contact: watertanksales@tricel.ie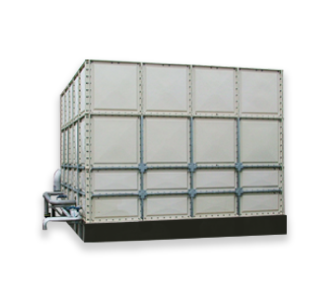 Extensive industry experience, manufacturing since 1973.
Tricel manufacture deliver & install cold water storage tanks across a wide range of industry sectors throughout Ireland & the UK. Tricel also provide import/export services for our international clients. Tricel has been Manufacturing water tanks since 1973, and are made from Glass Reinforced Plastics (GRP). This top quality material offers outstanding capabilities including long life, durability and is a cost-effective solution for water storage even in the harshest environments. Cold water storage is available for both potable and non-potable applications.
GRP Water Storage Tank Installations