DOMESTIC WATER STORAGE TANKS
Given that water is an essential resource we depend on for our daily domestic activities, it is necessary to have a reliable water supply at home. Domestic water storage tanks ensure households can access clean, potable water when required.
This article discusses why people need a domestic water storage tank and how these tanks contribute to maintaining a constant and reliable water supply. We will also review the different types of domestic water storage tanks manufactured and supplied across Ireland from the Tricel Killarney factory.
Why Do You Need A Domestic Water Storage Tank?
Due to the interruptions in the municipal water supply that can occur, having a reliable water source for your everyday needs is important for households. A municipal water supply can be disrupted due to maintenance or repairs to the pipe systems. Homes in isolated parts of Ireland need a domestic water storage tank. This enables homeowners to have access to potable water at all times.
Tricel's Range of Domestic Water Tanks
Tricel has been a specialist manufacturer and supplier of GRP Water Storage Solutions for 50 years and is the go-to brand for domestic water storage tanks in Ireland. We will discuss the two main domestic water tanks for sale from Tricel and the advantages of each option. 
Our range of one piece tanks is the most sought-after option for domestic water storage tanks as they offer an economical alternative to water storage. They are available in various sizes suited to every type of home and the number of people depending on the water supply. Tricel manufactures and supplies one piece tanks ranging from 45 litres to 6,000 litres.
One piece tanks are made from GRP, a durable material with superior strength. This makes Tricel the right choice for customers looking for a long-term domestic water storage tank. Our one piece tanks have different uses, and they meet different local and international standards to hold potable water required for domestic applications.
Residential buildings and lofts are increasingly looking for sectional tanks as their domestic water storage solution because they can hold more potable water than one-piece tanks. This is sufficient for residential buildings housing many occupants. Tricel has experienced and skilled site crews across Ireland that will carry out your sectional tank installation.
Similar to the one piece tanks, our sectional tanks are also GRP manufactured, offering customers the long-term water storage solution they are after. Tricel's range of water storage tanks suitable for domestic applications, including the one piece tanks, can all be insulated to F30, which has numerous benefits.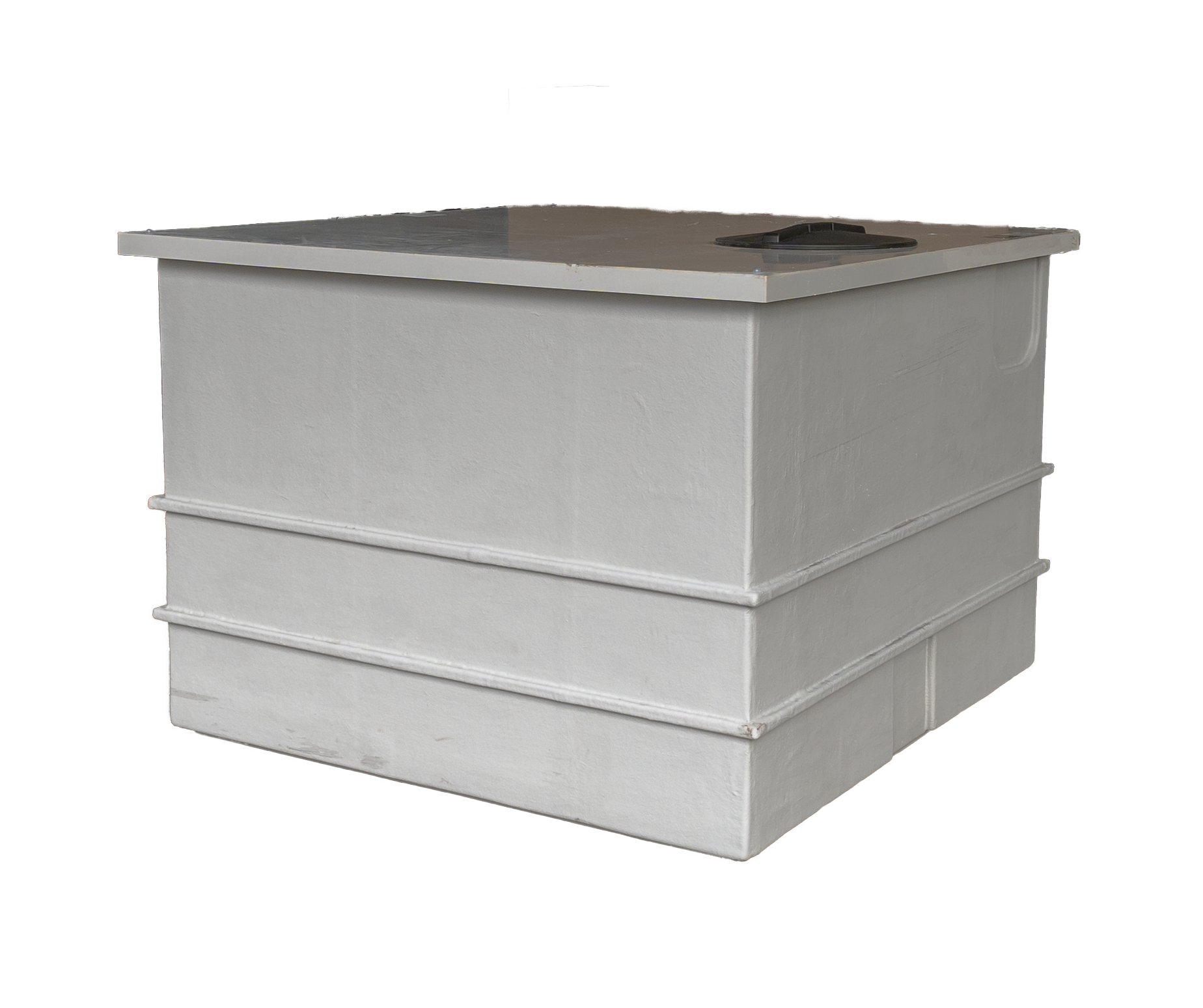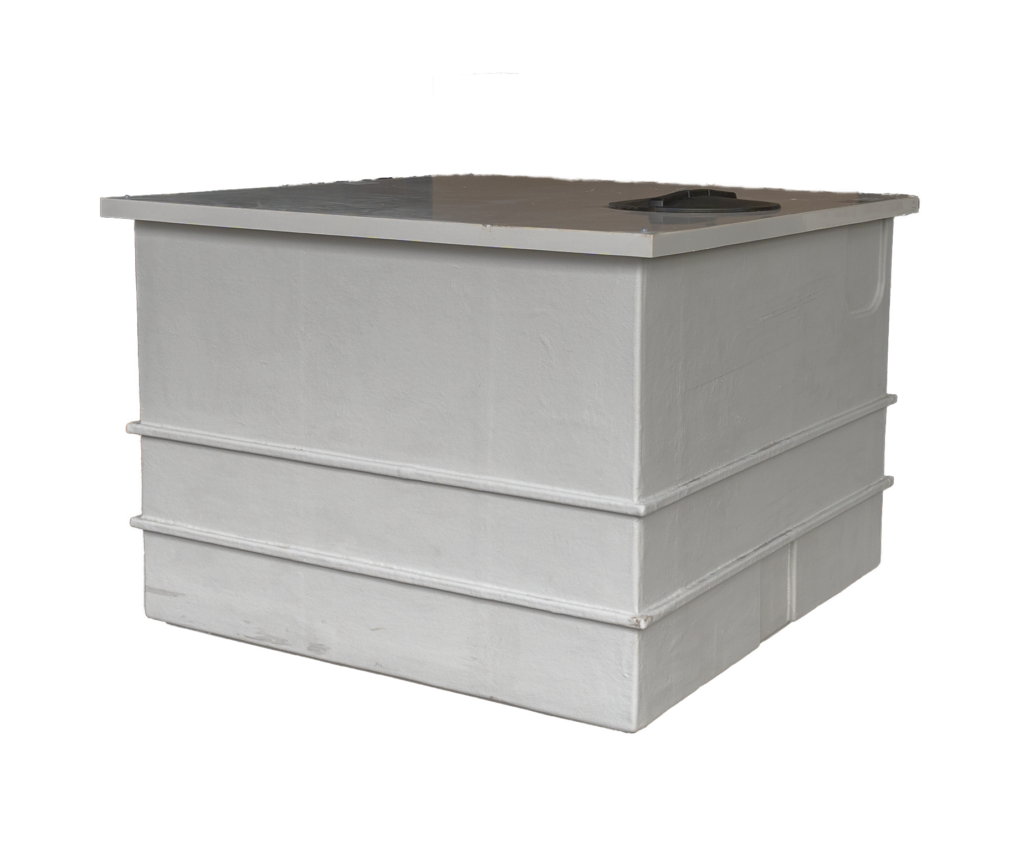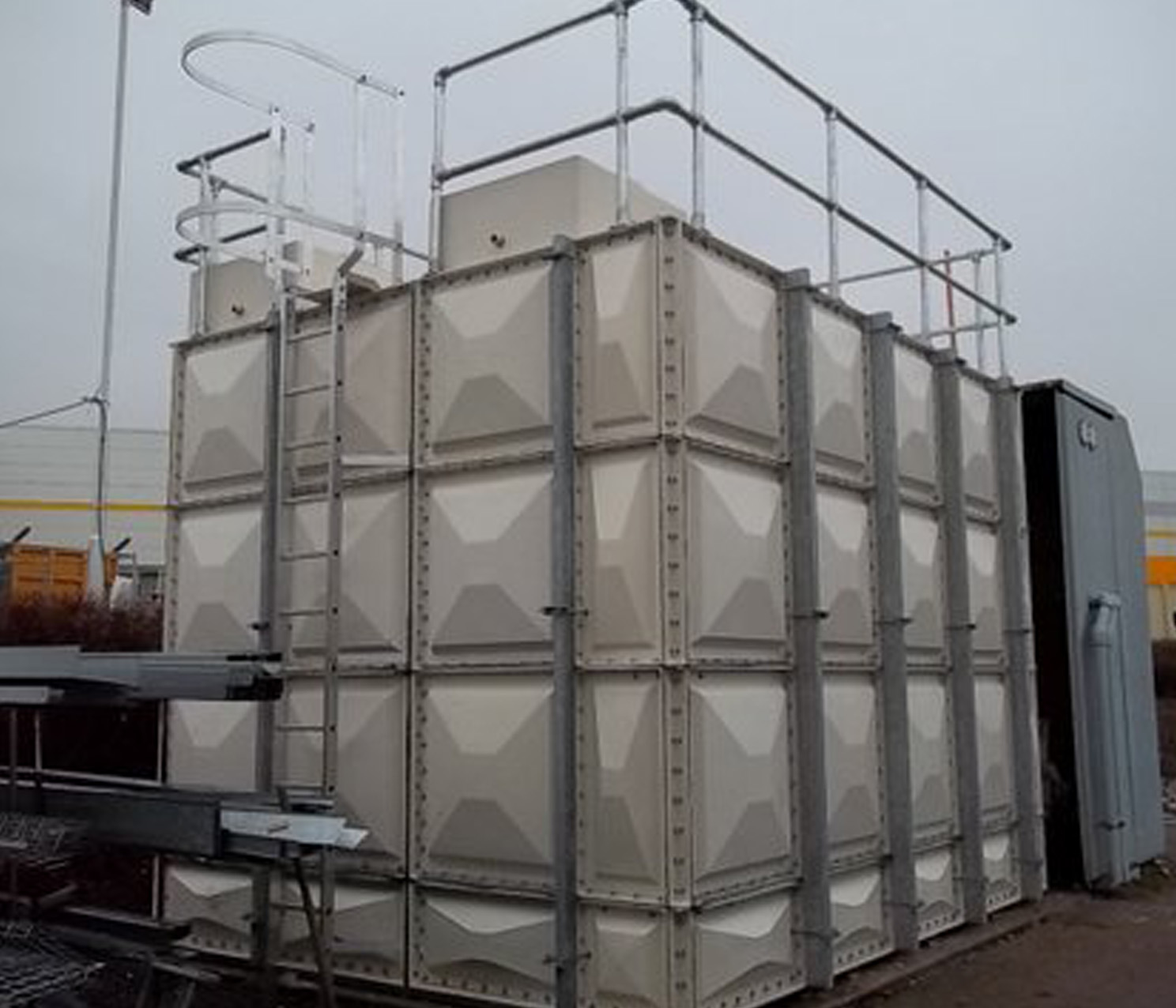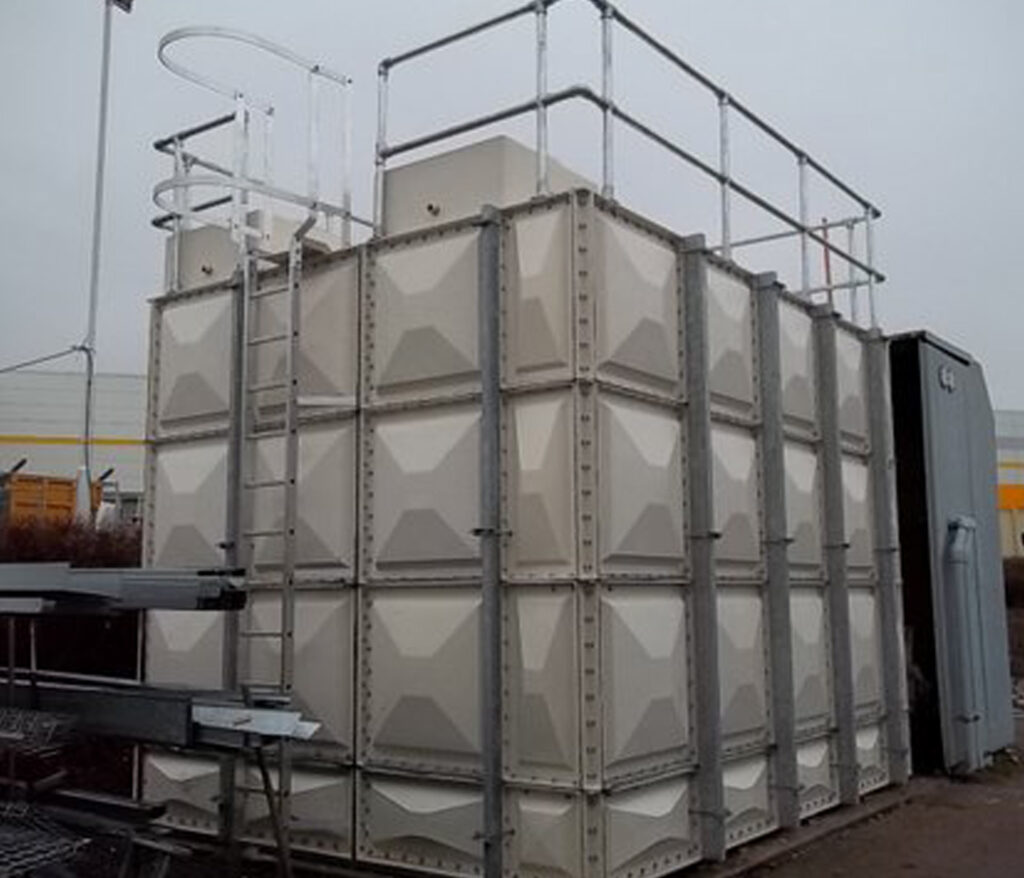 Benefits of Domestic Water Storage Tanks
There are a variety of advantages to having a water storage tank, and these are different from customer to customer. Below are the key benefits of having a domestic water storage tank:
If there is a disruption to the municipality's water supply due to maintenance, pipe damages or other infrastructural issues, domestic water storage tanks ensure that households have an adequate water supply to meet the occupant's basic everyday needs such as cleaning, washing, cooking and consumption.
People are constantly looking for ways to reduce their dependency on municipal water, and rainwater harvesting is one-way customers can sustainably achieve this. Tricel's domestic water storage tanks can be used for rainwater harvesting.
Additionally, rainwater harvesting contributes to water resource conservation, reducing water scarcity and promoting responsible water management in the long run.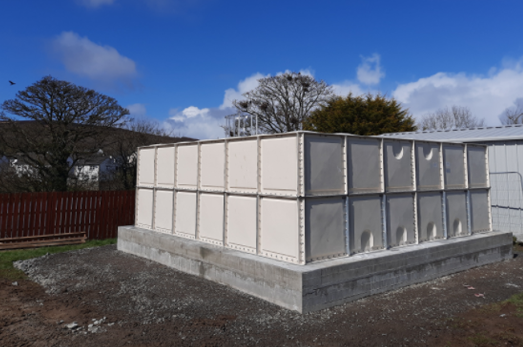 Proper Maintenance of Water Storage Tanks
Our domestic water storage tanks are built to last and require minimal maintenance but to ensure the longevity and efficiency of the tanks; the following tips need to be followed:
Regularly inspect the water tank for any signs of damage or leaks.
Clean the tank periodically to remove any sediment that has built up inside.
Test the water quality to ensure it remains safe for consumption.
Follow Tricel's guidelines for maintenance and servicing.
Domestic water storage tanks are necessary to ensure an uninterrupted water supply for your basic daily needs. Our one piece and sectional tanks provide a constant water source and can hold harvested rainwater.
Despite Tricel manufacturing domestic water storage tanks that do not need much maintenance, proper maintenance practices remain essential to ensure the longevity of the tanks. Contact us to find out more or for any technical queries.