Prevention of Legionella and Other Contamination in GRP Cold Water Storage Tanks
Legionella pneumophila is a waterborne bacteria found around the world. It's responsible for Legionnaire's disease, a severe type of potentially fatal pneumonia. It spreads when people breathe in droplets or aerosols of water containing the bacteria.
Legionella loves to inhabit areas of stagnant or slow-moving water. You can find it everywhere from warm lakes and ponds to indoor water storage systems. The bacteria can also contaminate cold-water storage tanks if they're installed incorrectly, contain substandard materials, or are old and rusty.
Using GRP cold water storage tanks can help you avoid an outbreak in your building. Read on to learn more about insulated water tanks that help control water temperature & how to keep your GRP cold water storage tank clear of bacteria and other disease-causing agents.
The type of water storage tank you use makes a difference in how easy it is to maintain a sanitary environment. High-quality GRP water tanks from a certified manufacturer are designed to keep Legionella and other contaminants at bay.
Glass-reinforced plastic tanks are durable, long-lasting, and cost-effective to maintain. Areas of damage or corrosion inside a tank are the most likely spots for bacteria to breed. Because GRP tanks resist damage, they carry a lower risk than other materials.
If you're storing potable drinking water, insulated GRP cold water tanks can prevent Legionella growth. The bacteria prefer to live in water that's 20°-45° Celsius. As such, the HSE recommends keeping your incoming and stored water below 20° C.
Insulated GRP cold water tanks won't allow the water to get warm enough for Legionella to breed. They'll also keep it from getting too cold and freezing.
Before you work with a company, ensure they have certified GRP tank, installation teams. They should also know their responsibilities under the European Technical Guidelines for Legionella prevention and control.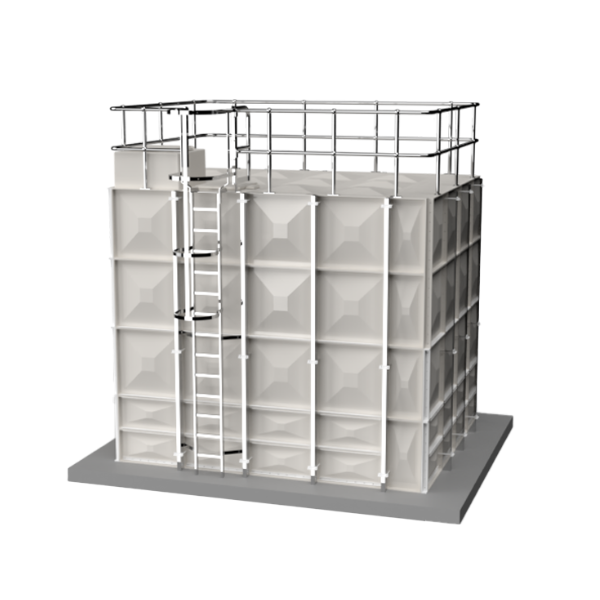 Modifying Your Water System
There are quite a few ways to change an existing water system or design a new one to drop your Legionella risk. You can start by ensuring all connection points are made of high-quality materials. Seal off any obsolete or unnecessary openings.
You may also want to install lids, screens, or other types of barriers to avoid outside contamination. Remember, when upgrading your plumbing, only buy parts from approved manufacturers.
Beyond streamlining your plumbing, another approach is installing air gap break tanks.
An air gap break tank system is a GRP tank that's often positioned in a basement or ground-level room. Rather than holding a large, static water supply, it's fed by a booster set to maintain limited water storage. An air gap remains between the serviced building and the main water supply.
Replacing Water Storage Tanks
Will you be upgrading a system that contains old, rusty, or low-quality water tanks? If so, it's often in your best interest to replace them with new GRP tanks.
For systems with lower demand, smaller one-piece tanks may work. When you need a larger area of storage or are working within strict space constraints, consider a sectional tank instead. These have a storage capacity range from 1000 litres to more than 4 million litres.
Our sectional tanks can be custom-built for easy maintenance. The optional features include internal partitions to let you maintain each individual part of the tank.
Our tanks can be rectangular, square, or even L-shaped to accommodate your installation conditions. You can also choose from a variety of internal and external flange options to suit varied amounts of plant room space.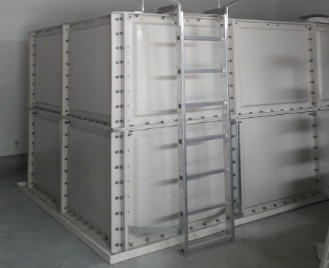 Incorporate Regular Water Testing
Now that you've optimised your system to reduce risk, it's time for the maintenance phase. Along with keeping your tanks clean, the most important part of maintenance is water testing.
Check your tanks for contamination at least once per quarter. Consider testing them more often if you have a high-risk system, if you notice sediment buildup, or if you suspect contamination.
Remember that Legionella concentrations may be stronger in some areas of the tank than others. As such, make sure to always test the water in more than one part of the tank to ensure the water is safe.
After testing, always flush the system to remove any areas of stagnant water. Legionella likes to grow in corners, faucets, and other more protected areas. A full system flush can help disrupt these areas and prevent biofilm buildup.
Keep Your GRP Cold Water Storage Tanks Free of Legionella
Ensuring that your GRP cold water storage tanks don't allow bacterial growth is critical to avoiding a Legionella outbreak. Follow the tips listed above and only work with a GRP certified manufacturer. When you do this, you can be confident that your water systems are Legionella-free.
If you're in need of top-quality GRP cold water storage installations, Tricel Water Storage can help. We lead the Irish market in water storage tanks as well as pumps and pumping solutions. Visit our products page to start shopping or get in touch with us online for a free expert quote.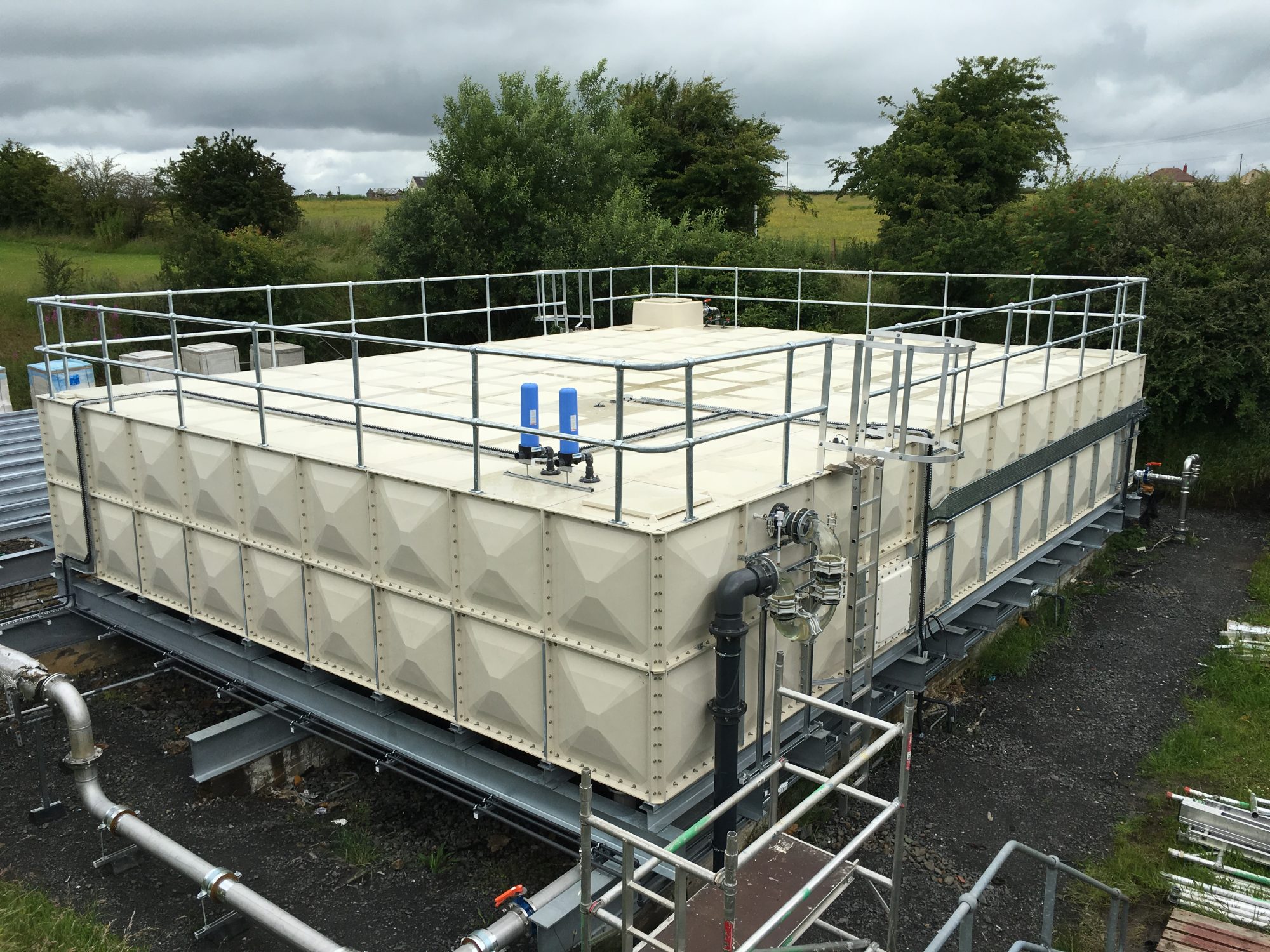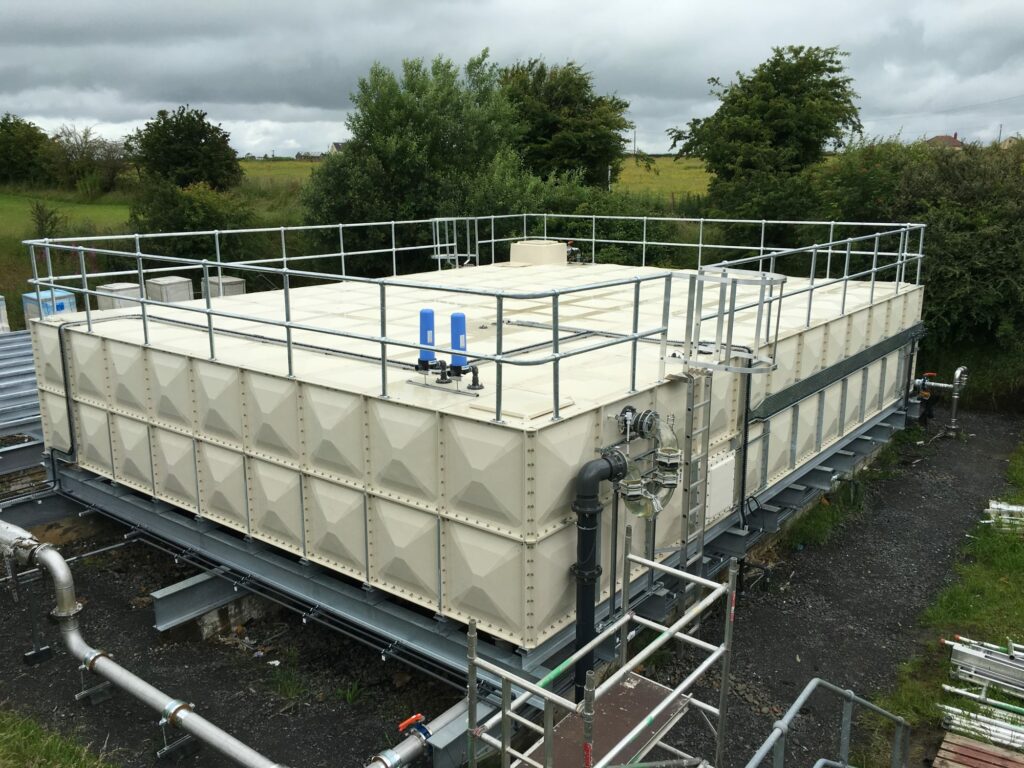 Extensive industry experience, manufacturing since 1973.
Tricel manufacture deliver & install cold water storage tanks across a wide range of industry sectors throughout Ireland & the UK. Tricel also provide import/export services for our international clients. Tricel has been Manufacturing water tanks since 1973, and are made from Glass Reinforced Plastics (GRP). This top quality material offers outstanding capabilities including long life, durability and is a cost-effective solution for water storage even in the harshest environments. Cold water storage is available for both potable and non-potable applications.
GRP Water Storage Tank Installations